Prev
Next
LiveCOIL
Branding, Integrated Marketing
---
Project Overview
---
When TAQA Sanjel reached out to Blurbium, little did the team know about the project. LiveCOIL is one of the many TAQA speciality product for the Downhole real-time measurements.
LiveCOIL is a downhole real-time communication tool that provides pressure, temperature, gamma-ray and other measurements. This forms the most comprehensive portfolio of coiled tubing downhole real-time measurements in the market. With such an advanced service in the portfolio, TAQA wanted to ensure the brand is reached out their clients effectively. This is where Blurbium makes an entry. The principal goal of this branding project was to create a brand and identity that represents LiveCOIL's core capabilities.
When Blurbium Stepped in
---
After weeks of intense research, multiple sketches, and great brain- storming sessions with TAQA team, our designers could successfully deliver a fresh and exciting brand identity that visually represents a few of LiveCOIL's key attributes.
It represented the latest advancements in sub terrain data, aggression and analysis. The Brand Identity represents a simple but strong brand image that will depict rolled up cable, coil, etc. We had to also ensure that it blends with the TAQA brand guidelines but stand out as a high technology innovative solution that is uniquely superior.
The Logo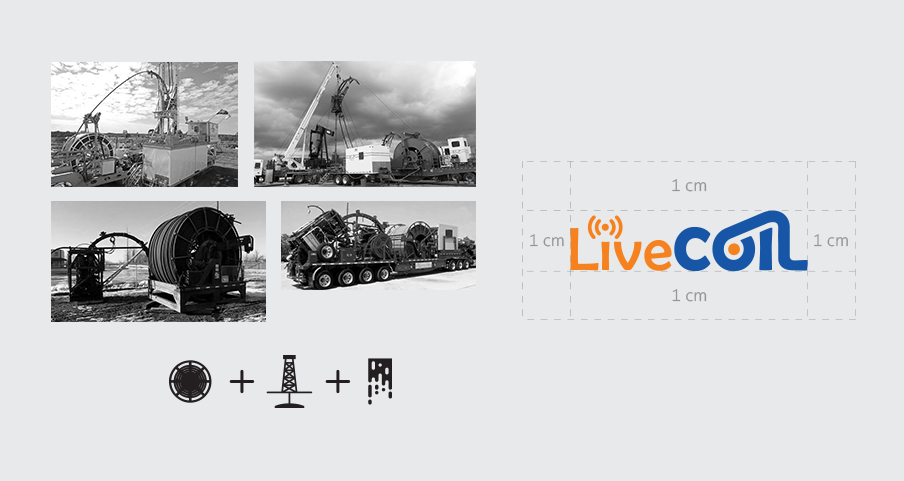 Wild