Prev
Next
Barari Hotels & Resorts
Branding, Web Design
---
In the Beginning
---
A young and dynamic entrepreneur from Saudi Arabia decides to develop a chain of luxury villas and boutique hotels to cater to international business travelers and holidayers from the Arab countries. The brand had to be the epitome of Arab hospitality. Their search for the perfect branding consultant came to an end when they met with our team in Saudi Arabia. The Barari brand had to represent certain elements like quality, authority and leadership in their market.
Then Blurbium stepped in
---
We took a pragmatic approach to designing the building blocks of the Barari brand. We had multiple iterations of the logo to finally come to a brand identity that tries to project the ambitious yet liberated nature of the brand. The flag like nature of the logo is to emphasize on the leadership qualities of the brand. It sways like the desert wind that is calm yet powerful. Black perfectly complements Gold which is the color that stands for wealth, prosperity and luxury.
The Logo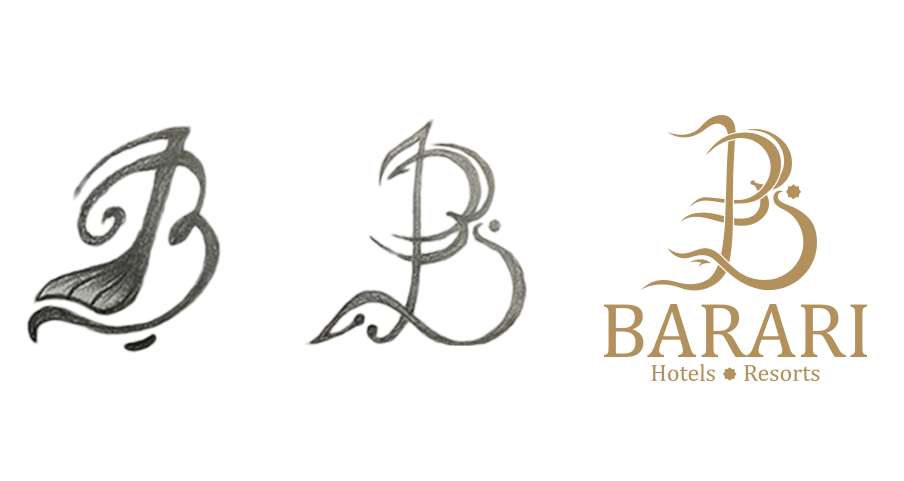 Wild

Color Palette